iQIBLA's Zikr Ring became a hit
 iQIBLA's Zikr Ring was launched for six months and became a hit
In October 2021, GITEX, one of the world's top three technology exhibitions, was held in Dubai, and iQIBLA, the number one brand of Muslim smart wear, was invited to exhibit. At GITEX, iQIBLA launched the world's first intelligent Zikr Ring, which received much attention in the exhibition. iQIBLA focuses on Muslim smart wearable life, upholds the concept of making the worship smarter. iQIBLA creat Zikr Ring with the industry-leading R&D strength of Umeox, which has been working in the smart wearable industry for many years, was widely praised at GITEX as it was even hard to find a ring because of the high demand. 
With Zikr Ring as the starting point, iQIBLA has created a series of smart rings including the high-end zinc alloy ring "Zikr 1", the lightweight aluminum alloy ring "Zikr 1 2022" and the colorful and youthful ring "Zikr 1 Lite", expanding the ring series to meet the needs of consumers of all age groups.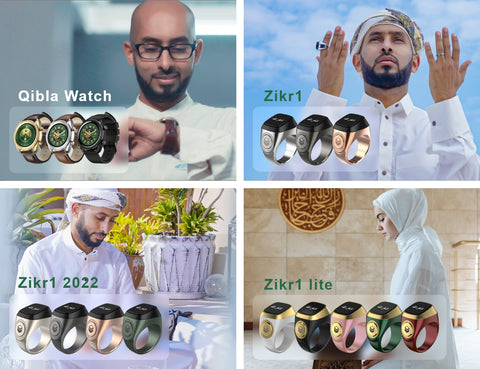 iQIBLA's first product, the Zikr Ring, has been on the market for 6 months, with sales exceeding 500K and receiving praise from 300,000 users. Zikr Ring series has achieved high growth in several countries and regions around the world, with sales in the UAE, Egypt, Saudi Arabia, India and other regions and countries. IQIBLA, based in Dubai, is on a clear upward trend in sales, and it is continuing aggressively to reach the top.
IQIBLA founder and CEO Younes Alaghbary said, "Our smart ring is a world first and the great feedback of consumers over the past six months is the best proof of the quality of our product and gives me the confidence to continue realizing my dream. We have a broad Muslim community, but the same belief concepts and customs have always given us a strong sense of cohesion and identity. We will continue to launch a series of smart wearable products to create a Muslim smart life product line."